Lapland Lullaby – 3 Night Trip
2024 Now On Sale 
( From €1805 per adult & From €1705 per child)
Book before April 6th and receive FREE Family Insurance. 
Join us in celebrating all that is Christmas in the beautiful resort of Pyhä. Here you will be spellbound by the beauty of the Lappish wilderness in this remote ski village, which boasts an excellent choice of accommodations to suit all tastes. Join the Special Elves, Tricky Dicky, Noisy Nod, Speedy Sam and Snowy Bowy, on a magical Search for Santa. Feel the power of the paw, as the huskies whisk you away through ancient snow-covered forests and experience a sheer adrenalin rush as you drive a snowmobile through virgin snow as we endeavour to find Santa. Capture the moment as your child's dream becomes reality meeting Santa in the heart of Lapland.
| | |
| --- | --- |
| Depart From: | Dublin |
| Duration: | 3 Night Trip |
| Available From: | 1st, 4th, 7th, 10th, 13th December  2024 |
Lapland Lullaby
Fly direct from Dublin to join the Search for Santa on this 3 night/4 day Lapland holiday, based in Pyhä.
Itinerary
Day 1. Leaving Ireland Far Behind, We Arrive in Lapland
Leaving Ireland far behind, we arrive in Lapland, where our guides will be waiting to transport you to Pyha.
Don't worry, you may be staying in a wilderness location but fear not as our excellent choice of accommodation in Pyha, will provide you with all your regular creature comforts.
After you have checked into your accommodation, see if you can find Tricky Dicky. He's such a naughty elf, always playing funny tricks on people.
Tonight we hope the spirit of Christmas begins here as you relax & enjoy the welcome dinner.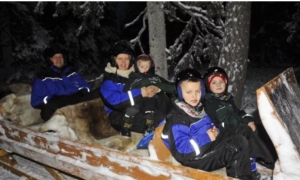 Day 2. The Adventure Begins
Enjoy a buffet breakfast in resort, then it's time for us to begin our adventures with the help of snowmobiles, husky dogs & reindeer.
Will some of Santa's Special Elves be waiting for us at the locations we visit today? Why yes, Snowy Bowy & Speedy Sam will be there to join in the fun & games and we may even meet the other elves when we visit their home.
We'll have a simple, yet warming lunch before our activities continue. If we don't find Father Christmas at home today, then we are certain to do so tomorrow.
Back in Pyha you may wish to relax with a sauna or enjoy some tobogganing. Once again, this evening there will be a buffet style dinner.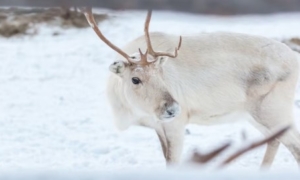 Day 3. Discover Santa's Secret Home
Following a hearty breakfast, we'll resume our search for Santa.
Our new friends the huskies & reindeer will help us with our endeavours once again. Perhaps Prancer, Donner & Blitzen will advise our guides of the best routes to take.
This morning we will be transported through prepared tracks in an area known for its outstanding natural beauty. Only the sound of the ever powerful snowmobiles will briefly break the sense of peace & tranquillity.
If you didn't find Santa yesterday, then today will be the day, be prepared to be mesmerised by this jolly man. Father Christmas knows that you have made every effort to find his home and he will be so pleased to see you all.
Tonight, we will enjoy our festive farewell dinner in Pyha followed by more fun with the Elves at the We Found Santa party.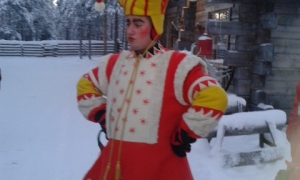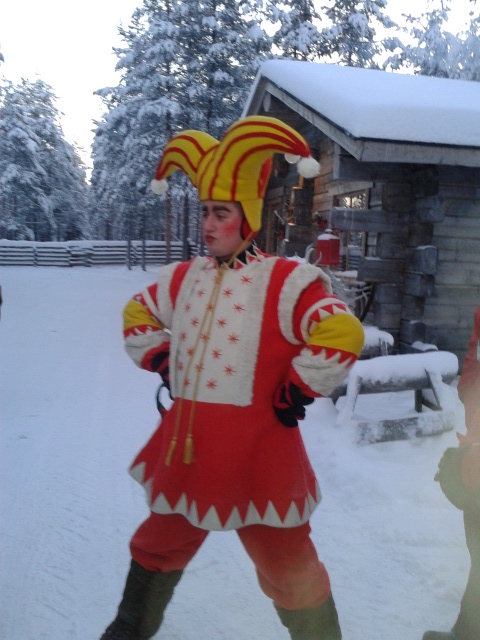 Day 4. It's Time to Say Farewell to Lapland
This morning after breakfast, relax with a sauna or enjoy some tobogganing in resort.
Lunch will be taken in Pyha before it's time to say goodbye to our new friends and Santa's Special Helpers.
Your personal tour guide will be providing you with certificates & licences to commemorate crossing the Arctic Circle en-route to the airport. If possible, we'll make a quick stop to enable you to purchase some Lapland souvenirs, before it's time to board our flight to Ireland.
Price Includes:
Reindeer Experience
Feed the reindeer, learn about traditional Sami culture and enjoy a magical reindeer sleigh ride. The entire experience lasts around 90 minutes.
Adult & Junior Snowmobiling
An introduction to snowmobiles. A mini-drive for adults and children across a prepared track.
Santa's Special Elves
Meet Santa's most trusted helpers and prepare for mayhem, magic and giggles galore!
Sleigh Ride to Santa's House
The excitement builds as you swish deep into the forest by snowmobile sleigh.
A Gift from Santa
Santa gives your child their most special present
Traditional Festive Dinner
3 Nights Accommodation
Apartment, hotel & log cabin options available.
All Meals Included
Buffet breakfast, lunch & dinner included. À la carte dinner upgrade available.
Snow Suits & Boots
Cosy thermal suits and boots supplied free of charge.
Husky Experience
Learn all about Arctic huskies and try your hand at dog sledding. This magical experience will last around 90 minutes.
Snow fun & games
Tobogganing, snowballing, snow angels & more.
Santa's Magical Post Office
Watch the elves as they sort those very special letters!
Private Family Meeting with Santa
Your family's private time with Father Christmas.
We Found Santa Party
Put on your dancing shoes and join the Special Elves for special celebration!
Fully Inclusive Itinerary
All the listed activities are included as standard. There are no hidden extras, and no unexpected "upsells".
Return Flights Chartered With Jet2
Dublin – Terminal 1.
Resort Transfers
All airport and activity coach transfers are included.
Souvenir Certificate & CD
Date
Departure Airport
Prices in €s
per paying person
Adult
Child 
 1st, 4th, 7th, 10th, 13th December 2024
Dublin
From €1,805
From €1,705
Your Choice of Accommodation
Pyhä Hotel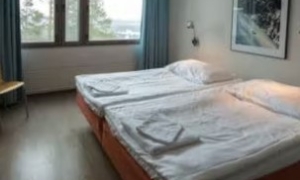 The Pyhä Hotel features a selection of rooms for 2/3 persons. It also offers a small number of family rooms, which can accommodate 4 people. This is an excellent choice should you wish to have easy access to the hotel restaurant.
From €1,805 per adult, €1,705 per child
Pyhä Log Cabins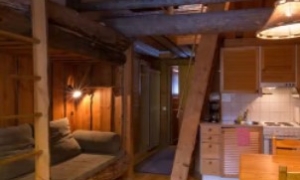 Pyhä log cabins are open-plan and vary in style, layout and decoration. Each cabin is comfortably furnished and beds vary from double beds and bunk beds (very traditional & Lappish in style) to beds/mattresses in the loft area suitable for adults and children alike. Cabins are generally 15 minutes walk from the resort centre and restaurant.
From €1,870 per adult, €1,770 per child
Pyhä Apartments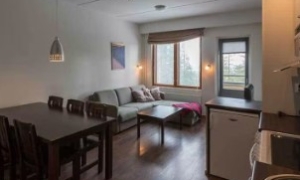 The Pyhä apartments are ideal for larger parties, requiring separate bedrooms. Situated just a short walk from the centre of Pyhä resort.
From €1,905 per adult, €1,805 per child
Pyhä Suite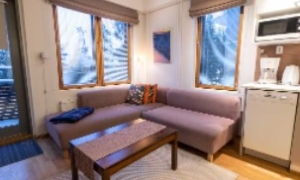 A great alternative to a cabin or hotel room for up to 5 persons. The Pyhä Suites are conveniently located in a separate building close to the hotel and are contemporary in style.
From €1,935 per adult, €1,835 per child
Pyhä Luxury Cottage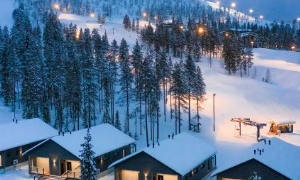 A 2-bedroom cottage, sleeping up to 6 persons and overlooking the ski slopes in Pyhä. The cottages offer luxurious accommodation with an emphasis on contemporary Scandi furnishings and design. There are 2 twin-bedded rooms, plus a large full-size double sofa bed in the lounge. In addition, a luxury double shower room and separate WC. Plus a traditional sauna.
From €2,220 per adult, €2,120 per child
Pyhä Igloo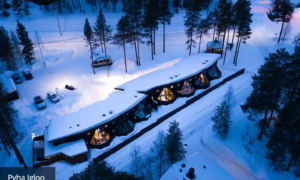 This classic Scandi design igloo sleeps up to 4 people. Beautifully furnished throughout the igloo is open-plan and comprises a sleeping area with a double bed under a glass roof, a sitting area with a convertible double sofa bed, a dining table and chairs and a fully equipped kitchenette with coffee maker, kettle, toaster, microwave oven and dishwasher.
There is also a separate shower room with w.c. plus a drying cabinet for your thermal clothing.
Guests dine in a restaurant towards the base of the ski slope, which is around 10-15 mins walk.
From €1,935 per adult, €1,835 per child
Kindly fill in the enquiry form below: